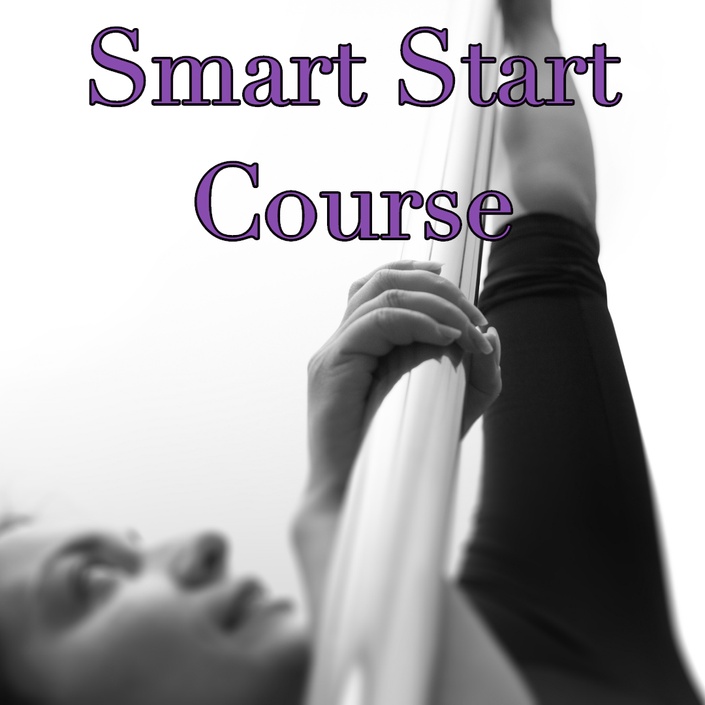 Smart Start Studio Owner Online Course
The complete guide to getting your pole or aerial studio open!
Watch Promo
Starting a business of any kind feels overwhelming, especially if it is a niche business like a pole dance or aerial studio. When I wanted to open a pole studio, I had no experience owning a business and didn't know where to start. If you are anything like me you are wondering:
What steps do I need to do in order to open a business (and make money teaching pole/aerial dance)?
How much money will it cost to start a pole or aerial studio?
How much money can I make and will I be able to quit my day job?
Where can I find information on how to run a successful pole dance studio or talk to someone who already does?
Starting out, I just wanted to be able to make some extra money on the side doing what I loved. I dreamed of being able to quit my full time job, but I had no idea if that was realistic or how long it would take to get to that point.
I spent hours taking business classes offered by the city for female entrepreneurs, read all the popular business books I knew of, and learned how to do things like start a web-site and blog via Youtube and google searches.
Most of my actions were by trail and error, but I was able to finally quit my day job and be my own boss owning my pole studio about 2 years in. It took another couple of years of running it to figure out how to make it produce enough income to support myself comfortably and without me having to be there!
I created this course to help others like myself achieve their goal of opening a successful pole or aerial studio within a couple of months versus years!
By the end of this course you will:
Have a business plan that includes your business description, branding & image choices, service menu and pricing, financial projections, and more!

Feel confident in signing a lease on your own space, finding another studio to start renting out of to teach, or start traveling to others with your business. There are so many ways to do this business!

Know where to go to get proper studio insurance, buy equipment and retail items wholesale and find additional support for a studio owners like yourself moving forward.

Get inside industry knowledge of what decisions are incoming producing versus a waste of your time.

Have a idea of the amount of initial investment you will need to get your studio up and running and how much money you can make with the variables you choose.

See the big picture and be educated on the overall picture of what you will be managing as a business owner in this industry.
This course is for you if:

You know you want to open up your own studio but don't know where to start.

You work better at your own pace and in your own time.

You are overwhelmed and wish you had a blue print to spell out the steps to take.
You have been searching for pole and aerial studio industry business information.
You want to know how much it cost to run a studio and how much money you can make.

You

need help creating a business plan

.
Your Instructor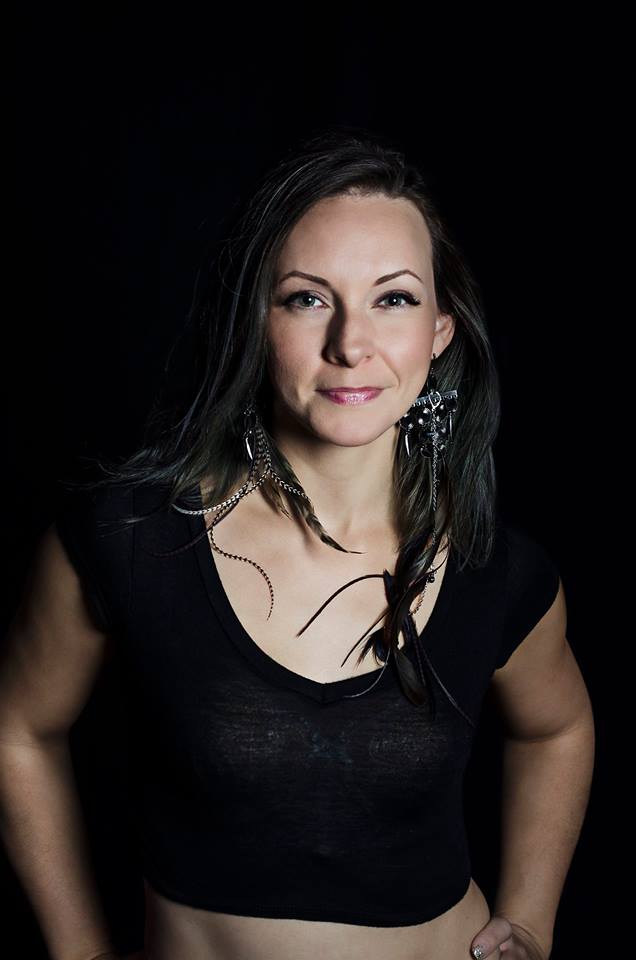 Amber Tarcha, (know as Ember Ashe in the pole industry) has successfully been an example and leader in promoting pole and aerial dancing as a respected, professional sport and dance form since 2008.
After finding the art form while traveling abroad, she came home and realized that she was being called to teach and offer classes in Austin which started her studio, VAMPS Dance.
Starting the business out of her home part-time, she soon was able to quit her day job and built it to a six figure business allowing her the freedom and flexibility to do what she loved and get paid for it. She learned how to streamline and simplify the studio so that it could run itself and create income with her not having to be there. She was soon being sought out by others for advice on how to open their own studio, which lead her to coaching and consulting.
She has seen how pole dancing can touch lives and bring such a benefit to those who come experience what it is all about. Her hope is to help others create sacred, heart centered spaces and studios all around the world so that the exploration, acceptance, and healing can happen everywhere and bring abundance all around.
BONUS: 1 Hour Consulting Call With Me When You Enroll!
I want to make sure that you have direct access to me when you are ready to ask specific questions about your situation or need some extra help. You can schedule a private on-on-one consultation hour call within 6 months of enrollment date.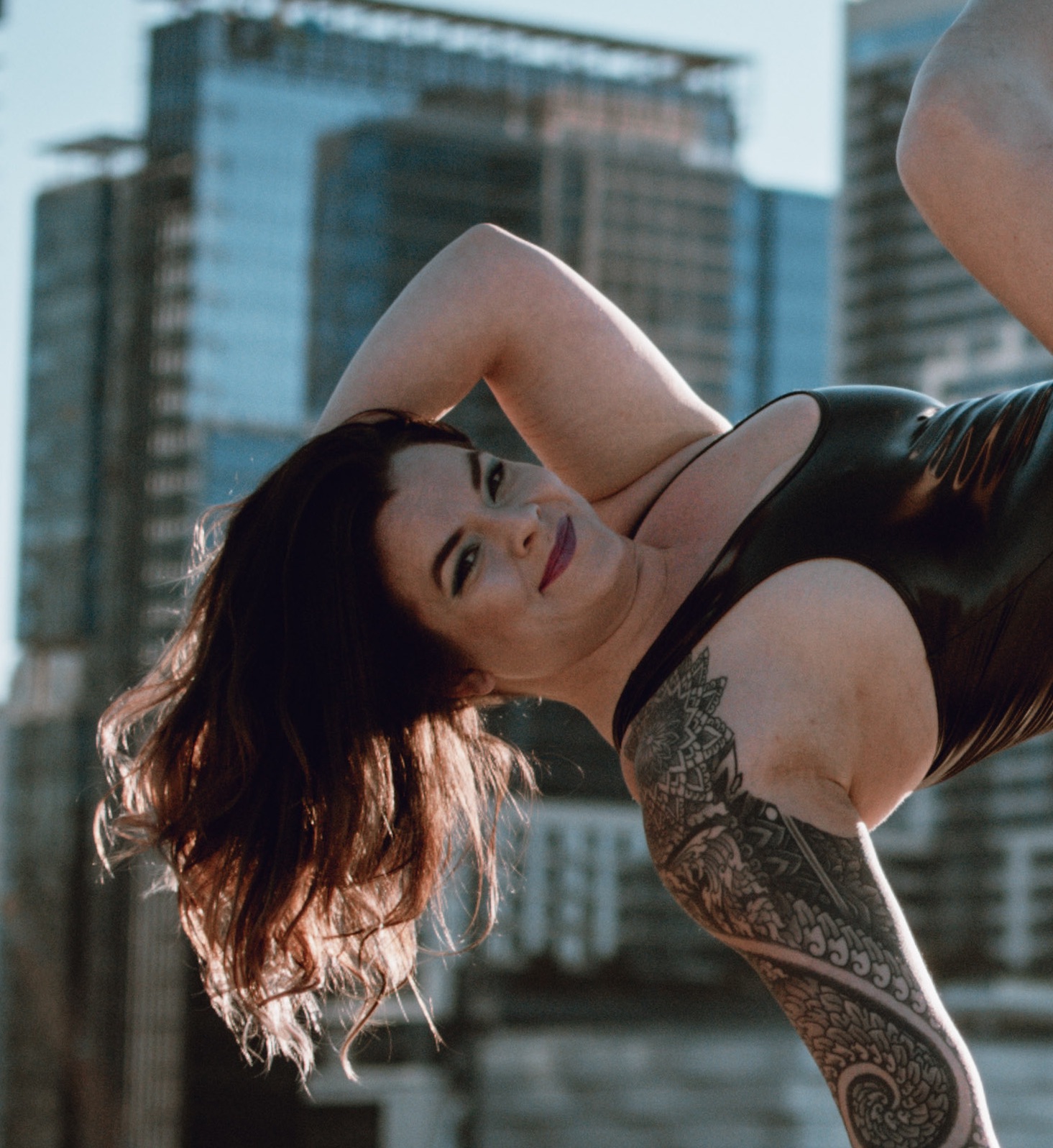 "There is no replacement for learning from someone who has done the thing you're trying to do. This kind of targeted, specific information is worth the cost.
Just to say how very grateful I am to have found this course and to have had to learn and grow in spaces you have created, both literally and metaphorically.
You've been such a huge influence and inspiration to me and the chance to work with you was worth every penny, and I say that as someone who truthfully had to sacrifice to afford the course. I would absolutely do it again.
I appreciate your knowledge but also your energy and philosophy of abundance, cooperation, community, and support in the setting of also trying to figure out how to make a profitable business. I still have a very long way to go on my journey but I've gained so much clarify of purpose in this process. Thank you!!"
- Grace M., Austin, TX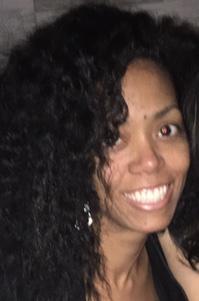 "You offer a remarkable wealth of knowledge, experience and know how when it comes to this Pole Fitness/Pole Dance field. You were attentive to my needs and never hesitated to assist in any way you could. I consider you my mentor!
I could honestly say I would not be this far along without you. The only thing I need to do is secure a space and then get to opening. I would recommend anyone looking to be a Pole Fitness/Dance Studio Owner consult with you prior to doing so. This will help them get a firsthand look at how the business runs from someone who actually has experience owning and operating one."
- Jennifer M., Owner, Purple Kisses Pole Fitness
Course Curriculum
Welcome! Important Introduction Information
Available in days
days after you enroll
SPIRIT - Your Why, Purpose, and Vision (Branding, Mission Statement, Intention, Goals)
Available in days
days after you enroll
FIRE - Energy Exchange, Food and Nutrients (Budgeting, Finances, Money)
Available in days
days after you enroll
Frequently Asked Questions
When does the course start and finish?
You have access to the online course curriculum as soon as payment goes through. It is a completely self-paced online course - you decide when you start and when you finish.
How long do I have access to the course information?
Access to the Online Course Information is yours forever! If for any reason it would not be able to be accessed through Teachables software, you will notified and allowed access on another software or allowed to copy and download the course information for yours to keep.
What if I am unhappy with the course?
I would never want anyone to be unhappy about their purchase. Please make sure you look through the curriculum and preview the lectures that are open to do so, in order to get an idea of the feel of the material and decide if it will benefit you in your current situation and planning of your business. There are NO refunds once you have been given access to the online course. If you have any doubts about the online course, please email me to set up a time to talk over the phone about if this is the best investment for you! I can better let you know if it is what you are looking for after discussing your current situation and concerns. Email me at
[email protected]
to set a call up!
Will I be able to get my studio up and running after taking this course?
I have created and will provide you will all the information and knowledge I feel is most important and necessary in opening up a pole, aerial, or sensual movement studio. I do not guarantee any results as it is up to the individual to take what they learn and put it into action. Most clients are able to open their studios within 6 months to 1 year after getting all the information and steps you will learn about in this course completed. There are also so many variables to each individual clients situation. If this is a concern with you, please discuss with me directly!